Our Japanese partner Kinix – a partner in our International Sports Innovation Network – has contributed to the future of sports by releasing a new indoor cycling game: Spirit Overflow (https://www.spiritoverflow.io/).
Spirit Overflow is a fun-driven video game with competitive e-sport dynamics, in which territory is claimed in a battle. To do this, you hop on an indoor bike and pedal. Besides the fun factor, endurance is trained, and you are challenged to develop group strategies with teammates against the opponents.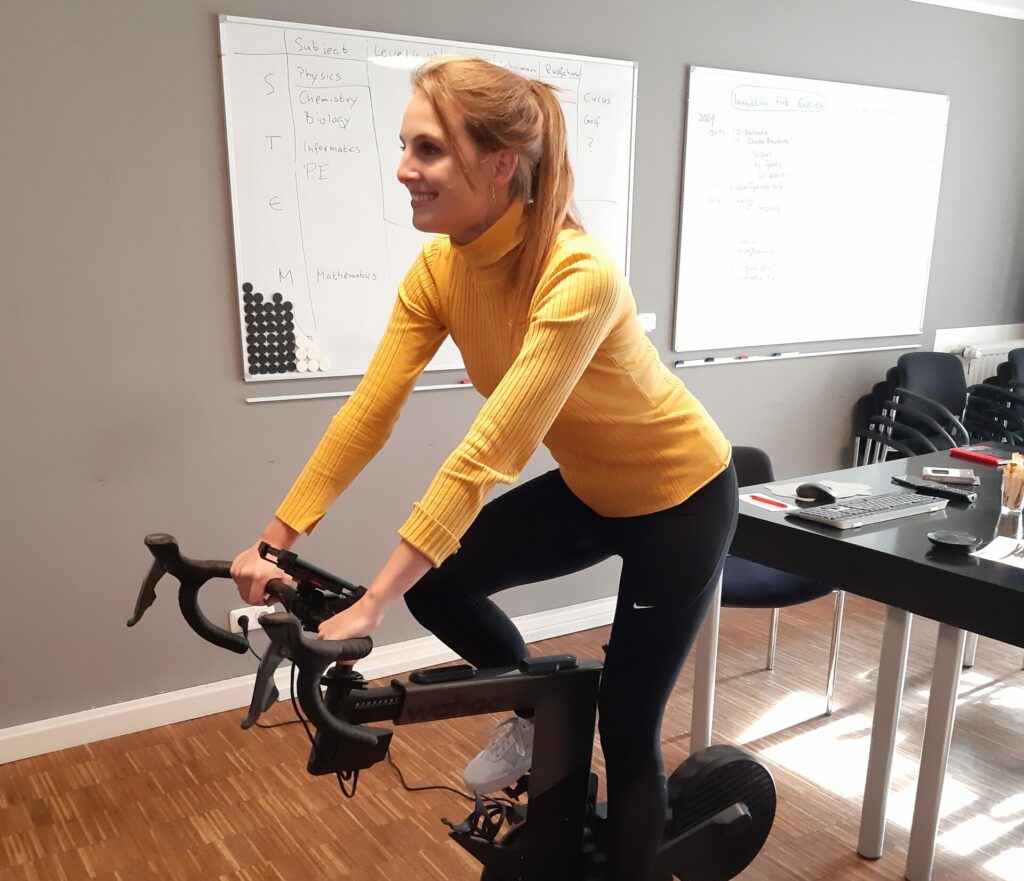 We were asked if we would like to beta test the game, and of course, we said YES! Thanks to Wahoo (https://de-eu.wahoofitness.com/devices/indoor-cycling/bike-trainers) we were equipped with a bike and off we went. The whole team of Innovationsmanufaktur was keen on getting on the bike and playing against the AI or other users.
Our conclusion:
Fun factor: Great idea with high fun factor (challenge in certain time and icons you can collect).
Variation: The game can be played alone, in teams and against AI or real opponents; various maps and game modes will be available in the future to provide sustainable motivation.
Fitness: The level of resistance is adjustable, so you can definitely train your fitness.
All you need to test it yourself is explained here (https://www.spiritoverflow.io/get-started).
Be aware, that it is still in the beta phase! But it is already fun and your feedback is very much appreciated.
We congratulate Felipe Guarin and Ando Ryoichi from Kinix Japan and are happy about the success and further ideas!